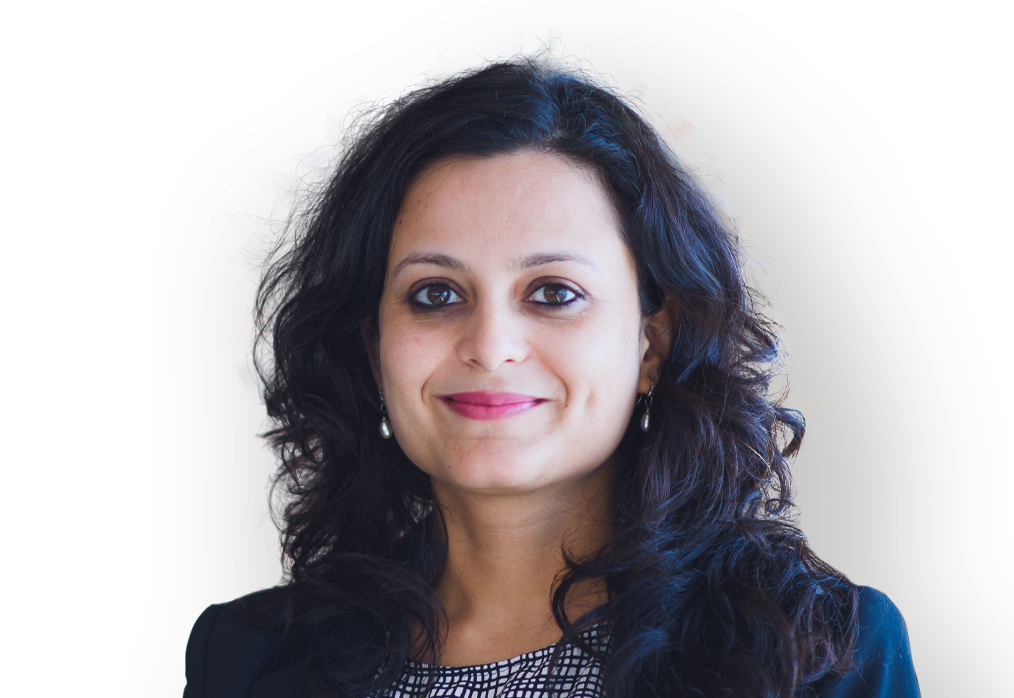 Roopal Kulsrestha is a Corporate, M&A and PE Partner based out of the Mumbai office of the Firm.
Roopal has extensive experience in cross border M&A / private equity deals across a range of sectors and has also advised clients in public M&A acquisitions in listed Indian companies.
Roopal represents various large PE funds (for investments) and corporates (particularly in the insurance sector).
Roopal has featured in RSG India Report and been recommended for "Corporate" and described as having 'a keen eye for detail' with 'a fantastic grip over all the moving pieces of a transaction'. She has also been called a 'reliable lawyer' with good legal expertise.
Select Experience Statement
Represented IDBI Bank Limited in its divestment from IDBI Federal Life Insurance Company by way of sale to Ageas Insurance and Federal Bank;
Represented SBI General Insurance Company Limited (SBIG) in the sale by IAG International Pty Limited of its entire stake in SBIG to an entity forming part of the Warburg Pincus Group and an Azim Premji Trust group entity;
Represented State Bank of India (SBI) in the divestment of a minority stake in SBI Life Insurance Company Limited (SBI Life) through a bid process in favour of private equity houses (KKR and Temasek) for a total consideration of approx. USD $260 million. The divestment was a marquee transaction as SBI Life was touted as the most valued insurer in India pursuant to the stake sale;
Read More+
Represented Liberty Mutual Group in restructuring of its rights in Liberty General Insurance Company Limited as a result of the sale of the shares of Videocon Industries Limited to Enam Group and Diamond Dealtrade Limited;
Represented and advised Almondz Insurance Brokers Private Limited on its acquisition of a controlling stake in Towers Watson Insurance Brokers India Private Limited (both companies being engaged in the insurance broking space);
Represented the Waterland Private Equity Investments B.V., in (a) acquisition of Xebia group, a group of companies engaged in providing global IT consultancy and services with offices in Holland, Netherlands and India; and (b) the follow-on acquisition of Appcino Technologies Private Limited, an Indian IT consultancy company primarily providing services on the Appian and Salesforce platforms. The transaction also involved the structuring and implementation of an off-shore ESOP scheme pursuant to which the promoters of Appcino received equity interests in the holding company of Xebia group;
Represented Brookfield Asset Management in its acquisition of (a) the Leela brand and hotel businesses from the distressed HLV Limited (formerly known as Hotel Leelaventures Limited), a listed company engaged in the luxury hospitality business; (b) the acquisition of the intellectual property portfolio from the promoters of HLV Limited; and (c) in its first acquisition in the infrastructure space in India i.e., the acquisition of a portfolio of assets, including road (toll and annuity) and power assets, from the distressed Gammon group – the first transaction of its kind in India;
Represented L Catterton Asia LLC in (a) its financial investment in Jio Platforms, an Indian company engaged in the telecom sector – recognised by India Business Law Journal as a 'Star Deal of the Year 2020'; (b) its portfolio investment in Future Lifestyle Fashions Limited, an Indian company engaged in multi-brand retail that operates stores under the "Central" and "Brand Factory" brands; and (c) the acquisition of a controlling stake in Impresario Entertainment & Hospitality, an Indian company operating a pan-India chain of restaurants going by the names of inter alia "Social", "Mocha", "Smoke House" and "Salt-Water";
Represented Blackstone in the 100% acquisition of Earnest Towers Private Limited, an Indian company which houses First International Financial Centre (a commercial office building situated in Bandra Kurla Complex). The transaction was primarily a cross-border transaction with multiple closings and included acquisition of a minority stake in the target company from four onshore sellers by a nominee of Blackstone;
Represented Sumitomo Chemicals Co. Limited, on its acquisition of Excel Crop Care Limited, a listed entity engaged in the manufacture and production of chemicals and fertilizers, from the promoter group and the existing financial investors;
Advised IKEA in connection with their Indian operations, including the franchise agreement for retail and online stores;
Represented Tyson Foods in setting up a subsidiary in India and in the governance and management of the subsidiary.
Read Less-
A detailed experience statement can be shared on a confidential basis.
Professional Memberships
Bar Council of Maharashtra & Goa
Education
B.L.S. LL.B, Government Law College, Mumbai