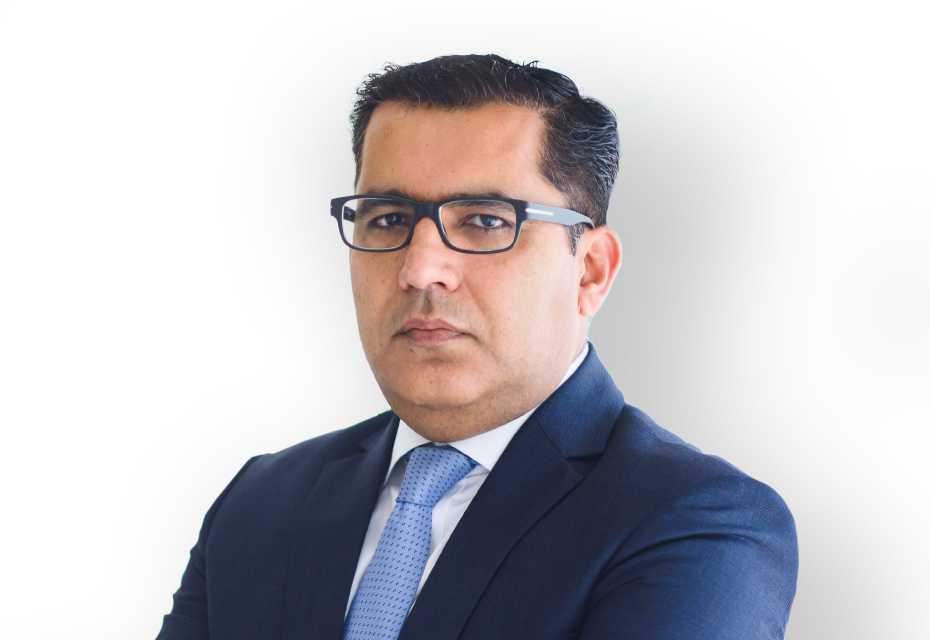 Jatin Aneja is a Partner at the Firm and heads the national Projects and Infrastructure practice for Shardul Amarchand Mangaldas & Co.
Jatin has extensive experience in project and project finance related transactions in the urban infrastructure, energy (conventional and renewable,) roads, ports, airports, railways, power, and oil and gas sector in India.
Jatin has been involved in advising various Indian as well as multi-national companies on commercial law aspects, including drafting, structuring and negotiating various joint venture agreements, shareholder agreements, business purchase agreements, share purchase agreements, financing agreements, EPC contracts, consortium agreements, and other related legal advisory work.
Jatin has led several precedent setting and high value transactions that have hugely impacted the projects and infrastructure landscape of India. In airports and railways sector, he advised GMR group on billion dollar investment by the Tata Group, GIC and SSG into GMR Airports Limited; the consortium of TRIL Urban Transport Private Limited and Siemens Project Ventures  to develop a metro corridor from Shivajinagar to Hinjewadi in Pune. He also advised the Ministry of Civil Aviation and AAI on the privatization of the Delhi and Mumbai airports and was responsible for settling the concession agreement(s) for brownfield airports (OMDA – For Delhi & Mumbai) and greenfield airports (For Bangalore airport), which have been followed for other airports. In the oil and gas sector, Jatin has been involved in almost each of the LNG projects developed in India starting from Petronet LNG Limited and has recently advised Abu Dhabi National Oil Company on their arrangement with Indian Strategic Petroleum Reserves Limited for the petroleum reserves based in Mangalore; and Gujarat State Petroleum Corporation Limited on sale of its 80% stake to Oil and Natural Gas Corporation Limited for US$ 1.2 billion, among several others.
Read More+
In the Power sector, Jatin assisted in creating the optimum legal, policy and privatisation framework that led to the privatisation of the first thermal power project in India employing the PPP model post the new Electricity legislation. Known as the Anpara 'C' project, it is today considered as one of the most successful PPP projects in the power sector and the structure set in place formed the basis of India's Ultra Mega power projects. Some of the other India's biggest and strategic energy projects on which Jatin has advised include Invenire Energy Private Limited's 100% acquisition of Tata Petrodyne Limited, the oil and gas arm of the TATA group, GMR Energy Limited's sale of 100% stake in GMR Kamalanga Energy Limited to JSW Energy Limited, and Asian Development Bank's financing of the  development and construction of  7 renewable power projects  in India, set up by Renew Group, valued at US$ 400 million
Read Less-
 Select Experience Statement
GMR Airports Limited on acquisition of equity share capital of GMR Airports Limited and GMR Infra Services Limited by Aeroports de Paris, S.A. for US$ 1.6 billion.
Brookfield in the acquisition of the East West Pipeline (a cross-country pipeline between Kakinada in Andhra Pradesh and Bharuch in Gujarat) from East West Pipeline Limited (a Reliance Group company) for US$ 2.4 billion.
Canada's largest pension investment managers in a bid invited by GVK Airport Developers Limited consisting of the sale of a significant minority stake of up to 49% in its wholly owned subsidiary GVK Airport Holdings Limited.
Invenire Energy Private Limited in the 100% acquisition of Tata Petrodyne Limited, the oil and gas arm of the TATA group.
Hines India Residential Manager LP ("Hines") on its investment in 'Parkwest', a luxurious residential project based in Bangalore, India, promoted by Shapoorji Pallonji and Company Private Limited.
Gujarat State Petroleum Corporation Limited in relation to sale of 80% stake to Oil and Natural Gas Corporation Limited for US$ 1.2 billion.
Jacobs Engineering Group Inc. on India-leg of the transaction involving global restructuring and acquisition of its energy, chemicals and resources division by WorleyParsons Limited for US$ 3.2 billion.
Read More+
ACME Solar Holdings Limited on divestment of 400 MW of operational solar power assets located in Madhya Pradesh and Andhra Pradesh to Actis Greengen Limited for US$ 307 million.
Delhi International Airport Private Limited on the development of a 64 acre hospitality district within the IGI Airport, which included the development of 16 hospitality and commercial assets.
Rail Land Development Authority with respect to the development of commercial properties on railway land and on the bid process for selection of potential developers and on development agreements entered into with developers.
Asian Development Bank in relation to its financing of the development and construction of a portfolio of 7 projects aggregating 709 MW of renewable energy projects in India (comprising 311 MW of wind projects and 398 MW of solar projects) set up by the ReNew Group, aggregating to approximately US$ 400 million.
Consortium of: (a) TRIL Urban Transport Private Limited (a Tata group company); and (b) Siemens Project Ventures GmbH on the Development and operation of the elevated metro rail corridor from Hinjewadi to Shivajinagar, Pune awarded by the Pune Metropolitan Regional Development Authority to the consortium of the clients. It will be the first metro rail project on a PPP basis after the New Metro Rail Policy, 2017.
National Infrastructure and Investment Fund in submission of bid for privatisation of three airports i.e. Guwahati, Ahmedabad and Jaipur.
Tata Realty and Infrastructure Limited & VINCI Concessions on their bid to be selected as the developer of the proposed greenfield airport at Navi Mumbai.
Read Less-
A detailed experience statement can be shared on a confidential basis.
Professional Memberships
Education
B.A. LL.B, (Hons), National Law School of India University, Bangalore