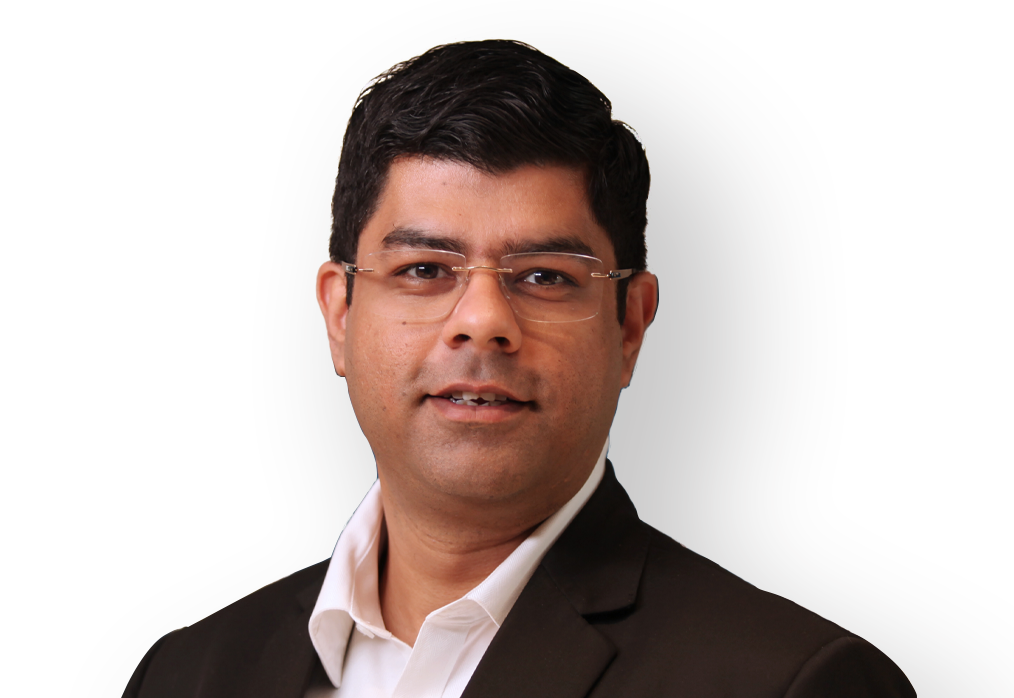 Vaijayant Paliwal is a Partner at Shardul Amarchand Mangaldas & Co. and is an expert in Insolvency, Bankruptcy and Dispute Resolution.
Since the inception of the Insolvency and Bankruptcy Code, 2016 ("Code"), Vaijayant has been at the forefront of the practice, playing an instrumental role in the founding team under Mr. Shardul Shroff's guidance, which pioneered Insolvency and Bankruptcy Practice in India. With an impressive portfolio that includes involvement in the resolution of 8 out of the 12 largest accounts identified by the Reserve Bank of India, popularly known as the "Dirty Dozen," Vaijayant's influence in the industry is undeniable.
In addition to his accomplishments in insolvency, Vaijayant has a diverse and extensive experience in Dispute Resolution practice. His diverse skill set showcases his versatility and adaptability, ensuring that he remains an invaluable asset to his clients and firm. Moreover, Vaijayant's contributions to policy work, and recognition given by working group formed to strengthen the Code further solidify his reputation as a leading expert in his field.
Vaijayant has demonstrated extensive expertise in insolvency laws by successfully handling various aspects of the insolvency process for a wide range of stakeholders. His experience spans representing Resolution Professionals in high-profile cases, addressing complex issues such as group insolvencies and spectrum rights, working with Committees of Creditors and Lenders in significant cases, advocating for their interests and advising on acquisitions, as well as representing Resolution Applicants and Investors in matters concerning the insolvency resolution process, assisting them in navigating regulatory challenges and securing favorable outcomes. His diverse clientele and involvement in complex cases showcase his comprehensive knowledge and proficiency in the insolvency and bankruptcy domain.
Vaijayant has an extensive experience in drawing out litigation strategies, drafting of pleadings and resolution plans, arguing before courts, running the corporate insolvency resolution process ("CIRP"), implementation of resolution plans, advising the stakeholders in the insolvency process and conceptualization and formulation of policy in the insolvency space. Key highlights of Vaijayant's work in the Insolvency and Bankruptcy field has been provided below:
Select Experience Statement
Resolution Professionals and Liquidator
Represented the Resolution Professional (RP) and Monitoring Professional for Bhushan Power and Steel Limited during various litigation stages, ultimately leading to its acquisition by JSW Steel Limited.
Represented the RPs of Aircel Limited, Reliance Communication Limited, and Reliance Telecom Limited in their insolvency resolution process, inter alia seeking addressal of the crucial question of whether right to use spectrum forms part of a company's assets and can be subject to insolvency proceedings.
Represented the RP of Videocon Industries Limited and 13 group entities in a unique case involving group insolvency for as many as 13 corporate debtors.
Assisted the RP and subsequently the Liquidator of Lanco Infratech Limited throughout the insolvency resolution process and liquidation process.
Represented the RP of Lavasa Corporation Limited in various litigations.
Read More+
Acted on behalf of the RP of Electrosteel Steels Limited in multiple litigations before the NCLAT and the Hon'ble Supreme Court, addressing the payout issue for operational creditors.
Supported the RP during the corporate insolvency resolution process of Metenere Limited.
Worked with the RP of Alok Industries Limited across forums to determine the treatment of take or pay obligations in a resolution plan.
Assisted the RP of KSK Mahanadi Limited in handling multiple litigations before the Hon'ble Supreme Court and the NCLAT.
Read Less-
Committee of Creditors & Lenders
Represented the Committee of Creditors (CoC) of Bhushan Steel Limited and advised during the process leading up to acquisition of the company by Tata Steel Limited.
Represented the CoC of Essar Steel Limited in multiple rounds of litigations before various forums leading up to acquisition by Arcelor Mittal.
Represented SBI for initiation of insolvency resolution process of SEL Limited.
Represented lenders in insolvency resolution process of Uttam Galva Metalics Limited and Uttam Value Steels Limited.
Represented foreign lenders in enforcing personal guarantees given by promoters of Bhushan Steel Limited following the resolution plan's approval.
Read More+
Acting for the Committee of Creditors of Jhabua Power Limited culminating in first distressed asset acquisition by NTPC Limited.
Advocated for minority members of the CoC of Lanco Amarkantak Power Limited against majority lenders' approval of a liquidation value that disregarded the secured creditor's security value.
Represented ICICI Bank during Jaypee Infratech Limited's resolution process.
Acted on behalf of the financial creditor of Jaypee Healthcare Limited, seeking to initiate insolvency proceedings.
Supported the CoC and the resolution professional of ARGL Limited in managing the entire insolvency resolution process and handling various litigations across forums.
Represented Piramal Enterprises Limited in a case before the Hon'ble Supreme Court of India regarding the validity of simultaneous insolvency proceedings against co-obligors.
Read Less-
Resolution Applicants and Investors
Acted for Torrent Investment Limited in corporate insolvency resolution of Reliance Capital Limited involving interpretation of Regulation 39 of CIRP Regulations.
Aided JK Paper Ltd. throughout the entire CIRP of Sirpur Paper Mills Ltd., which resulted in their emergence as the successful resolution applicant.
Represented Jindal Stainless Steel as the winning bidder during the liquidation process of Rathi Steel Limited.
Effectively defended Flipkart India Pvt. Ltd. against a Section 9 Application filed against the company.
Professional Memberships
Bar Council of Delhi | Insol International | Insol India | DHCBA
Education
B.A. LL.B. (Hons.), Guru Gobind Singh Indraprastha University, New Delhi