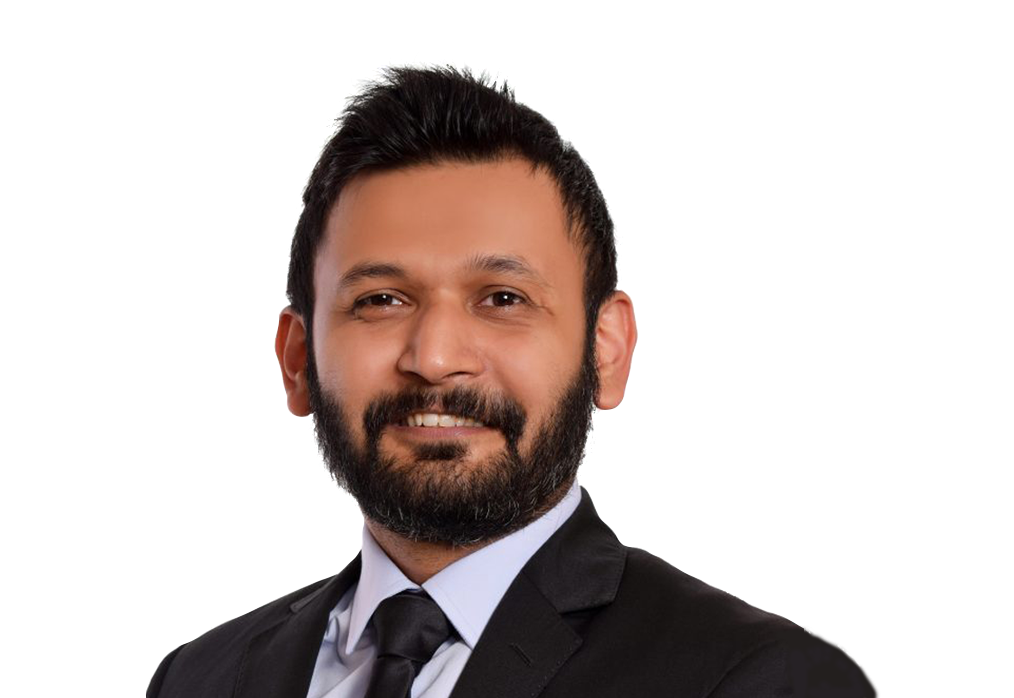 Vaibhav Singh is a Partner based out of the Mumbai office and is part of the Firm's Dispute Resolution practice.
He represents and advises clients in corporate, commercial and civil litigation, white-collar crime, and arbitration and mediation. Vaibhav specialises in Government and Regulatory litigation and regularly advises clients on complex legal issues concerning financial regulators such as SEBI, RBI and IRDA.
Vaibhav regularly appears for clients before the Bombay High Court and other High Courts in matters relating to corporate and commercial matters, constitutional matters/ writ petitions and other corporate and shareholder disputes. He also has vast experience in advising and representing clients, including listed companies and high net worth individuals before SEBI and the Securities Appellate Tribunal in Mumbai. Currently, Vaibhav is advising and representing several key broking entities in their dispute with IRDAI and SEBI before the Securities Appellate Tribunal. Vaibhav is also representing and advising the Reserve Bank of India in multiple writ proceedings before the Bombay High Court challenging the scheme of amalgamation under Section 45 of the Banking Regulation Act in relation to Punjab and Maharashtra Co-Operative Bank Limited (PMC Bank). He is also presently involved in the proceedings initiated by the EOW in relation to the 'NSEL Scam' before the Special Court and High Court of Bombay for several commodity brokers.
Select Experience Statement
Government and Regulatory
Represented Hero Insurance Brokers India Limited in obtaining interim relief in an appeal before SAT challenging an order passed by IRDAI under the newly framed Motor Insurance Service Provider Guidelines. The interim order was first among similar orders passed by the SAT in matters of other insurance brokers and it was heavily relied upon by several other insurance broker companies to obtain similar orders.
Representing Aditya Birla Insurance Brokers Limited in proceedings initiated them against the IRDAI challenging an order passed in relation Motor Insurance Service Provider Guidelines. Also representing Maruti Insurance Broking Limited and Toyota Tsusho Insurance Broker Limited in allied appeals.
Represented Go Digit General Insurance Limited in two appeals before the Securities Appellate Tribunal pursuant to proceedings initiated by and action taken by IRDA against the company.
Represented Anand Rathi Commodities Limited in proceedings before SAT challenging an order passed by the Whole-Time Member, SEBI in Fit & Proper Proceedings under the SEBI regulations.
Read More+
Represented Association of National Exchange Members of India and Bombay Stock Exchange Brokers' Forum in their intervention before the Bombay High Court in writ proceedings filed by NSEL challenging the applicability of Maharashtra Protection of Interest of Depositors (in Financial Establishments) Act.
Advised and appeared for a major distillery company before the State Excise Commissioner, Mumbai in show-cause proceedings for alleged violations under the Maharashtra Prohibition Act. Thereafter, appeared before the Home Department of the State Government in appeal.
Advised and represented several major pharmaceutical companies in India in various proceedings against the Government and relevant Government Departments such as National Pharmaceutical Pricing Authority pertaining to applicability of drug pricing norms under the Drug Price Control Order.
Advised and successfully represented DFS India Private Limited in several writ petitions against the customs authorities for quashing show cause proceedings initiated for alleged violations of Customs Act.
Read Less-
White Collar Crime
Advised and representing Anand Rathi Commodities Limited, Motilal Oswal Financial Services Limited and JM Financial amongst others in EOW proceedings in connection with the NSEL Scam.
Advised Byju's with respect to a quashing petition in Bombay High Court against an FIR registered against Mr Byju Raveendran.
Advised and represented Indian Register of Shipping before the Metropolitan Magistrate at Esplanade, Mumbai and the Bombay High Court in connection with the investigations conducted by Economic Offences Wing, Mumbai and Show Cause Hearings before the MCGM on the Mumbai Road Scam.
Advised and represented Indian Hotels Company Limited and its Directors in show cause proceedings initiated by the Enforcement Directorate.
Read More+
Advised and represented Clariant Chemicals India Limited in several quashing petitions in the Bombay High Court for offences under the Factories Act, 1948.
Advised and represented Britannia Industries Limited in a quashing petition before the Bombay High Court.
Advised and represented a major IPL cricket franchise its directors and group companies in a show cause proceeding before the Enforcement Directorate and the SFIO.
Advised a credit rating agency in show cause proceedings initiated by the SFIO in connection to the IL&FS scam.
Read Less-
Commercial and Civil
Representing IDBI Trusteeship Services Limited in successfully obtaining a decree from National Company Law Tribunal, Mumbai in in an application filed under Section 71(10) of Companies Act in the matter relating to Reliance Home Finance Limited and against Bank of Baroda (lead bank). Presently, involved in the appeal proceedings before the National Company Law Appellate Tribunal in New Delhi.
Advising a major shipping company based in London in a complex multi-jurisdictional maritime dispute against Chinese Banks. Working closely with client's legal teams in different countries and with lawyers in London, Norway, Panama etc.
Representing Crompton Greaves Consumer Electricals Limited in a trademark infringement and passing off suit against CG Power and Industrial Solutions Limited before the Bombay High Court.
Representing Meta Inc (formerly Facebook Inc) and WhatsApp in various defamation suits filed before the Bombay High Court and City Civil Court.
Read More+
Representing and advising IndusInd Bank Limited in arbitration proceedings initiated by Reliance Capital Limited challenging the invocation of pledge of shares worth INR 650 Crores by the Bank. Advising the client on the implications of initiation of insolvency against Reliance Capital Limited during the arbitration and preparing various allied aspects of the matter.
Successfully represented Hyundai Corporation in Section 9 proceedings under the Arbitration and Conciliation Act before the Bombay High Court. The matter was widely reported and cited in several other matters where COVID-19 pandemic was being cited as a force majeure to avoid contractual obligations.
Advising and representing IndusInd Bank Limited in show cause proceedings before SEBI and related appeal before the Securities Appellate Tribunal in relation to certain alleged irregularities at Avantha Group / CG Power.
Successfully represented Think & Learn Private Limited (Byju's) in mediation proceedings before JAMS in Dallas, Texas between with a well-known children's educator and entertainer on YouTube based in US while seamlessly liaising with the US attorneys.
Successfully represented GKB Hi-Tech Lenses Private Limited in a shareholder dispute before the NCLT Mumbai and thereafter in an arbitration proceeding before an arbitral tribunal in Bangalore. Also involved in complex settlement negotiations with the counter-party.
Read Less-
A detailed experience statement can be shared on a confidential basis.
Professional Memberships
Bar Council of Maharashtra & Goa; Bombay Bar Association
Education
B.B.A, LL.B (Symbiosis Law School, Pune)