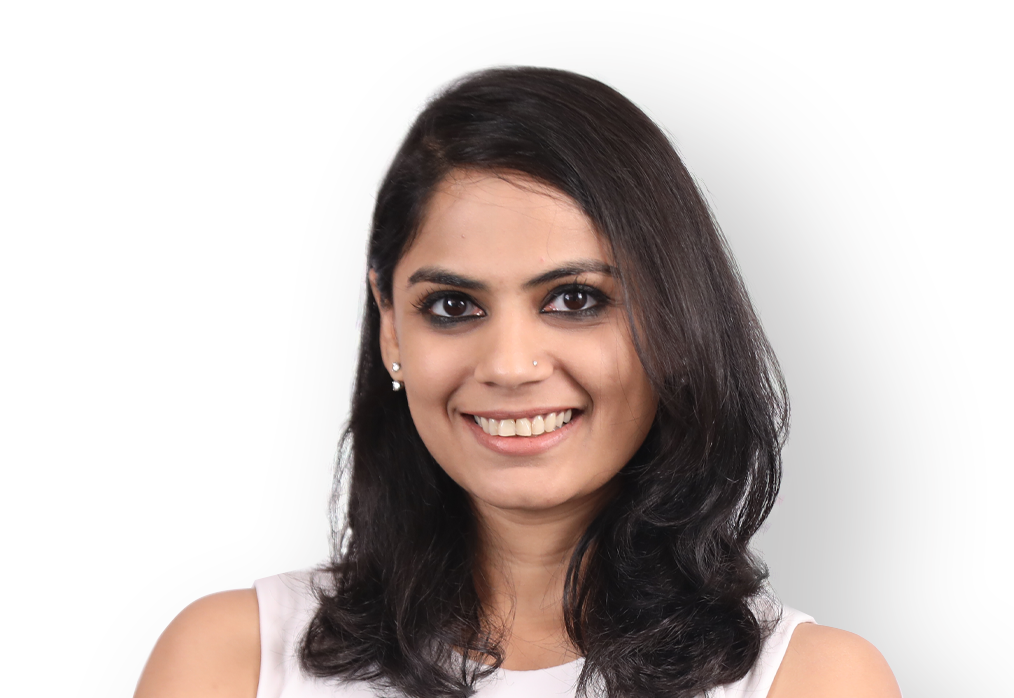 Shreya Gupta is a Partner based out of the firm's Mumbai office and focuses on domestic and international arbitration and complex commercial litigation. Before joining Shardul Amarchand Mangaldas, Shreya worked for several years in the dispute resolution team at Bharucha & Partners, Mumbai.
Shreya is on the Steering Committee of the Young Mumbai Centre for International Arbitration (YMCIA) for the 2021-2023 term, and is also a member of Young International Council for Commercial Arbitration (YICCA), Young Singapore International Arbitration Centre (YSIAC), Young International Arbitration Group (YIAG), Young Hong Kong International Arbitration Centre (HK45), Arbitral Women and Rising Arbitrators' Initiative.
Shreya regularly represents clients in international arbitrations, seated throughout the world (Singapore, London, Delaware, Mumbai, Delhi etc.) conducted under different arbitration rules (SIAC, LCIA etc.) and different laws (Indian law, English law, Singapore law, Italian law, etc.) across a wide range of industries (infrastructure, construction, energy, oil & gas, healthcare etc.). She has also acted in several shareholder disputes. In addition to arbitrations, Shreya also represents clients before the Supreme Court and High Courts of India in court facing aspects relating to arbitrations, such as challenge to arbitral awards, enforcement and execution of awards, as well interim relief applications. She also assists Indian clients in managing their litigations before foreign courts.
Shreya extensively advises clients on the drafting of international arbitration clauses and structuring of transactions from a disputes and enforcement perspective.
Select Experience Statement
ARBITRATION
A Singapore based technology company in a Singapore seated SIAC arbitration and in Emergency Arbitration proceedings in connection with transfer of shares.
An Indian construction and engineering company specialising in infrastructure projects in a Delhi seated arbitration in connection with EPC contracts for the construction of transmission lines and sub-stations in India.
A leading steel manufacturing company in a Surat seated arbitration relating to cargo handling and port services in India.
Prysmian Cavi e Sistemi S.r.l. (a Prysmian Group company) in two London seated LCIA arbitrations relating to disputes under a shareholders' agreement.
Kalpataru Power Transmission Ltd. in a Mumbai seated arbitration pertaining to a contract for laying a petroleum pipeline and in a challenge to the award.
An American company specialising in spatial analytics and solutions in a Delaware seated LCIA arbitration against its Bahraini joint venture partner.
Read More+
An Indian construction and engineering company in two Singapore seated SIAC arbitrations against its American joint venture partner. These disputes arose out of a joint venture agreement and a corporate guarantee respectively.
A leading bio-technology company in arbitration proceedings seated in Mumbai in connection with the price of genetically modified cotton seeds.
An American industrial and construction company in a Mumbai seated arbitration in relation to shareholder disputes against its joint venture partner.
An Indian subsidiary of a global leader in the field of software publishing, consultancy and supply in a real-estate dispute arising out of a lease deed.
A leading real-estate construction company in an arbitration seated in Mumbai pertaining to the construction of a residential complex.
A leading steel manufacturing company in several domestic arbitrations and in international arbitrations under the ICC Rules and the SCMA Rules.
A leading multinational oilfield service company in a Mumbai seated arbitration relating to force majeure claims.
Read Less-
LITIGATION
Prysmian Cavi e Sistemi S.r.l. (a Prysmian Group company) in enforcement of a London seated LCIA award before the Bombay High Court and the Supreme Court of India. Advised Prysmian in connected proceedings before the High Court at London. Represented Prysmian in execution proceedings before the Bombay High Court and in a challenge to the LCIA awards before the courts at Alwar, Rajasthan as well as the Rajasthan High Court.
ArcelorMittal North America Holdings LLC in enforcement proceedings against the Essar group with respect to a Minnesota seated ICC award in the amount of USD 3 billion before the Bombay High Court.
Norscot Rig Management Private Ltd (a Mauritius based company) in enforcement of its ICC arbitration award before the Bombay High Court.
ArcelorMittal Nippon Steel India Ltd in several proceedings, including references to arbitration, interim relief applications and suits before the Surat district court, Gujarat High Court and Supreme Court of India.
Read More+
ITC Ltd. in proceedings before the National Company Law Tribunal, the Securities and Exchange Board of India, the Securities Appellate Tribunal and the Supreme Court of India in connection with the acquisition of assets of Hotel Leelaventure Ltd. The proceedings pertain to claims of oppression and mismanagement as well as violations of securities law.
Sony Pictures Network India Pvt. Ltd. in a challenge to the 2020 Regulations and Tariff Orders issued by the Telecom Regulatory Authority of India.
JSW Steel Ltd. in a challenge to the applicability as well as constitutional validity of certain provisions of the Micro, Small, Medium Enterprises Development Act, 2006.
Inspectorate Griffith India Pvt. Ltd. in a commercial dispute and seeking reference to arbitration before the District Court at Bharuch. Also represented the Inspectorate in proceedings before the Gujarat High Court and the Supreme Court of India.
A sovereign wealth fund in proceedings in relation to their potential investments in infrastructure projects in India before the Delhi High Court.
An infrastructure fund set up by leading financial institutions in proceedings for oppression and mismanagement before the National Company Law Tribunal and also in Writ Petitions before the Karnataka High Court.
Advising and providing litigation support to a leading steel manufacturer in connection with recovery and enforcement proceedings in the UAE Courts and UK Commercial Court.
Read Less-
Professional Memberships
Member of the Bar Council of Maharashtra & Goa
Education
BSL LL.B, University of Pune
LL.M., MIDS, Geneva LLM in International Dispute Settlement, a joint program of Université de Genève and Graduate Institute Geneva