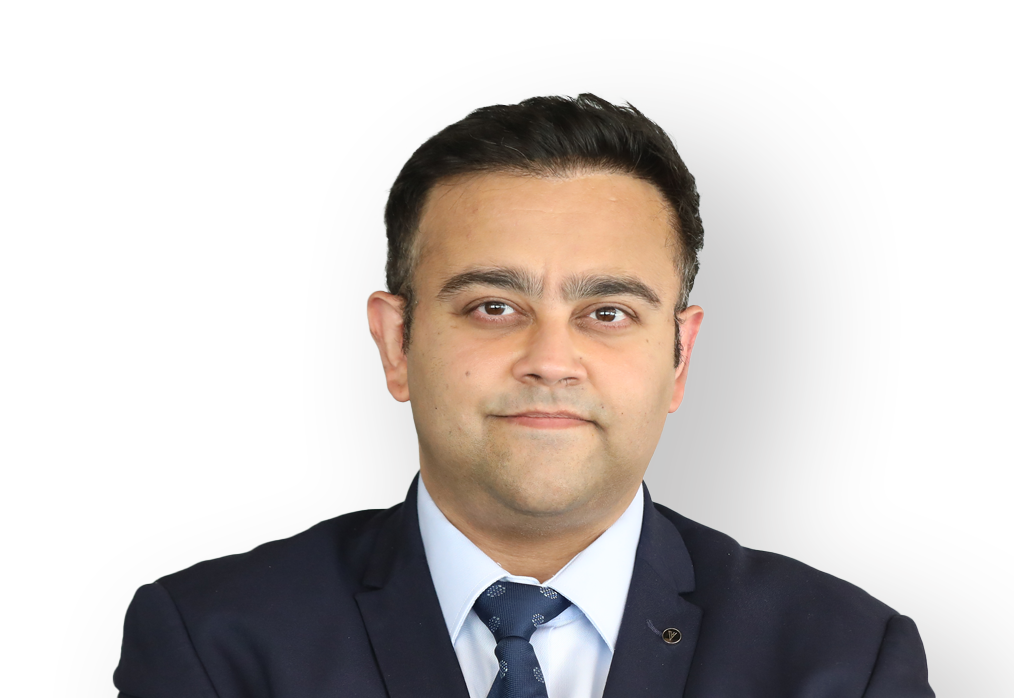 Mohit Bhatia is a Partner in the Firm with over 11 years of experience. He has significant experience in Banking and Finance & Financial Services Regulatory. Mohit has previously worked with AZB & Partners, J. Sagar Associates and Touchstone Partners.
He has advised on acquisitions and divestments of several banks, NBFCs and financial institutions, assisted in setting up of financial institutions in India and led many complex acquisition finance, real estate finance and cross border transactions. He has also extensively structured in-bound and outbound investments and developed credit support structures for such investments including for investments in listed and unlisted non-convertible debentures and equity linked instruments under various routes available under the Indian exchange control regime. He has also worked on areas pertaining to Financial Regulatory Services and FinTech.
He has extensive expertise in devising structures for deployment of capital out of various jurisdictions for leverage finance, margin finance, dividend recap and bespoke acquisition finance matters. He has recently advised Advent, Carlyle, KKR, Warburg Pincus, Deutsche Bank, Citibank, Barclays Bank, Standard Chartered Bank and Nomura in relation to acquisition financings and take-out financings involving listed and unlisted Indian target entities in various sectors. He has been involved in many 'firsts' in the Indian legal domain ranging from bank acquisitions, bank exits and quasi-security structures especially in share backed financings.
Select Experience Statement
Banking & Finance
Advising BNP Paribas in relation to first ever syndicated receivables purchase program of INR 85+ billion in the Indian market involving factoring of receivables of a telecom equipment manufacturer.
Advising Advent in relation to one of the largest syndicated mandatory tender offer (MTO) financings for acquisition of Suven Pharma.
Advising Belgium's Proximus in relation to MTO financing to acquire majority stake in Route Mobile for up to INR 8598 crore.
Advising the mandated lead arrangers in relation to USD 110 million facility availed by Ontario Teachers' Pension Plan Board for the purpose of acquisition of majority shareholding in the Sahyadri Hospitals Private Limited.
Read More+
Advising mandated lead arrangers in relation to USD 330 million facility availed by CVC for the purpose of acquisition of majority shareholding in Sajjan Chemicals Limited.
Advising KKR in relation to refinancing USD 173 million facilities availed for acquisition of J.B. Chemicals.
Advising Carlyle in relation to take out financing up to USD 50 million and USD 250 million, respectively, from various lenders including Citibank, Deutsche Bank and Barclays Bank.
Advising Biocon Biologics Limited, a subsidiary of Biocon Limited in relation to the USD 1.2 billion financing for acquisition of Viatris' biosimilars business involving creation of collateral and issuance of guarantees in favour of overseas lenders to secure the financing.
Advising KKR's financing for the leveraged buyout (approx. $500 million) of global tire maker Alliance Tire Group from Warburg Pincus – the second largest LBO at the time.
Advising Axis Bank Limited as the arrange for financing of $518 million in the acquisition of UK- based education and travel company Holidaybreak by Cox and Kings: the largest acquisition finance in the world in 2011.
Advising KKR in relation to investments in Avantha group (including an INR 6.4 billion credit (loans and equity linked non-convertible debentures)) and this deal was awarded Asia- Pacific Innovative Lawyers 2014: Finance & Capital markets.
Advising Deutsche Bank and Standard Chartered Bank in relation to INR 5.5 billion financing to Blackstone for acquisition of a real estate shopping mall 'Seawoods'.
Advising Macquarie in relation to its debt investments as well as bridge finance transactions for support of its investments in Indian portfolio companies.
Advising a public sector bank in in relation to its divestment in an Indian scheduled commercial bank and assisting the client in formulation of shareholder rights, development of RfP's and diligence on bidders.
Advising Royal Bank of Scotland in relation to exit of its banking, credit card and mortgage portfolio business to Ratnakar Bank Limited which resulted in transfer of more than 120,000 customers of RBS.
Advising Deutsche Bank on its exit of its credit card division to IndusInd Bank Limited.
Advising National Australia Bank in setting up operations in India and on its capital raising strategies.
Advising Canada Pension Plan Investment Board regarding investment of $372 million in listed equity shares of Kotak Mahindra Bank
Advising Societe Generale in relation to the transfer of its stock broking business to Alliance Bernstein's India business as a part of global restructuring resulting in formation of a joint venture between Societe Generale and Alliance Bernstein the stock broking domain.
Advising British Petroleum in relation to a USD 2 bn fuel marketing JV with RIL and structuring their financing arrangements and offshore debt funding support.
Read Less-
Bank Regulatory Advisory and Fintech
Advising US and UK regulators and foreign banks in relation to formulation of 'living wills' and cross border insolvency.
Advising One Card and Bharat-Pe in relation to co-branding business and business restructuring.
Advised OTP less in relation to product launch and regulatory considerations to replace SMS with whatsapp based links.
Advising the ABSA group in relation to various product offerings on a cross border basis.
Read More+
Advising various corporates in relation to their India entry models including for conducting payment aggregator business.
Advising Master Card on legal and regulatory issues pertaining to payment systems, and operations of pre-paid instruments, wallets, charge cards.
Advising a marquee large investment bank on restarting its retail banking operations in India.
Advised VISA and American Express on legal and regulatory issues pertaining to payment systems, and operations of credit cards, charge cards etc.
Advising Futures and Options Association in providing industry opinion (for India jurisdiction) on netting, collateral and clearing opinions in relation to exchange derivative traded transactions from an Indian law perspective.
Advising Drip Capital, Stenn International and Marco Inc, on various legal and regulatory issues in relation to factoring, and trade finance products and structuring of the same including assistance in preparing documentation on the same.
Read Less-
A detailed experience statement can be shared on a confidential basis.
Professional Memberships
Bar Council of Maharashtra and Goa
Education
BLS; LLB, Government Law College, University of Mumbai
MBA (Finance & Marketing), Indian School of Business (ISB), Hyderabad