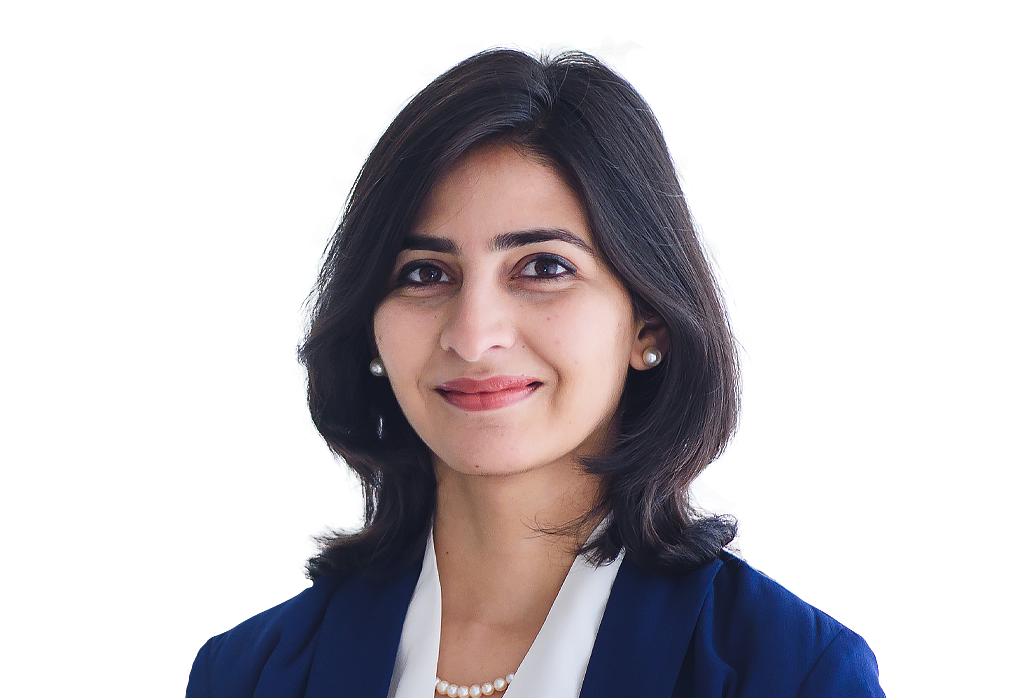 Ekta Gupta is a Partner with the Firm's General Corporate practice.
Ekta is a M&A and PE Partner at the Firm and has advised multiple private equity funds, public and private companies, sovereign wealth funds, MNCs, strategic corporate clients and Indian conglomerates on a wide variety of their complex cross-border PE and M&A transactions. Ekta's diverse practice includes representing clients in acquisitions, dispositions, minority and strategic investments and advising on full range of their operations and activities across a range of sectors in India.
Ekta regularly advises clients such as Temasek, Blackstone, One97 Communications Limited (Paytm), Walmart, Flipkart, Maverick Capital, IDFC Alternatives and Rabobank across diverse sectors. She has formidable experience in e-commerce, retail, financial services, fin-tech and also specialises in F&B, Telecom and Pharmaceuticals. She has undertaken multiple transactions for each of the above mentioned clients in the PE space in India.
Ekta has over 12 years' experience and in the past 6 years, she has undertaken over 55 transactions for PE clients and strategic corporate clients, including investments and exits. Since becoming partner a couple of years back, she has developed strong and deep relationships with Temasek, IDFC Alternatives, Paytm, Walmart, Flipkart and Maverick Capital for whom she has become the go to counsel.
Select Experience Statement
Wal-Mart on its acquisition of 77% stake in Flipkart for US$ 16 billion, making it the largest exit by a private equity and venture capital in India, and the largest e commerce acquisition globally.
com, Inc. on its US$ 22 million investment CapFloat Financial Services Private Limited.
One97 Communications ("Paytm") in relation to:
Investment of US$ 1 billion from Ant Financial, T Rowe Price, Discovery Capital and SoftBank.
Investment by Ebay for US$ 160 million.
Investment by Berkshire Hathaway for US$ 358 million.
Sale of 20% stake to Softbank for US$ 1.2 billion.
Acquisition of the shares of Orbgen Technologies Private Limited, a company engaged in the business of selling online movie tickets with market presence in Tamil Nadu, Andhra Pradesh, Kerala and Karnataka, with a deal value of approx. US$ 18 million.
Read More+
Temasek on its multiple investments in:

Zomato for over US$ 250 million.
91 Media Streets (PharmEasy) for over US$ 100 million.
MXC Solutions, owners and operators of platform CarTrade.com for over US$ 200 million.
UST Holdings Limited, a Bermuda entity, which is engaged in providing IT and ITES services under the "UST" brand, for US$ 250 million.

Maverick Capital on its investments in:

Wickedride for US$ 180 million.
1MG for US$ 20 million.

Blackstone in relation to the 100% buy-out of the two sea-plane operating companies in the Republic of Maldives, which was nominated as "Private Equity Deal of the Year" by IFLR Asia Awards 2014. Represented Blackstone in relation to the 100% buy-out of the 2 sea-plane operating companies in the Republic of Maldives and the acquisition financing for an aggregate consideration of US$ 250 million.
Temasek in relation to its investments in Devyani International Limited, a company engaged in the QSR business.
Blackstone in its US$ 150 million acquisition of Agile Electric Sub Assembly Private Limited through a combination of a buy out of the existing shareholders and a primary subscription of new equity, and the subsequent open offer of its listed subsidiary, Igarashi Motors Limited.
IDFC Private Equity in relation to its investments in Parag Milk Foods Private Limited, Prabhat Dairy Private Limited, both dairy companies, and Star Agriwarehousing and Collateral Management Limited, a company involved in warehousing and collateral management activities.
Read Less-
A detailed experience statement can be shared on a confidential basis.
Professional Memberships
Education
B.B.A, LL.B, (Hons.) National Law University, Jodhpur