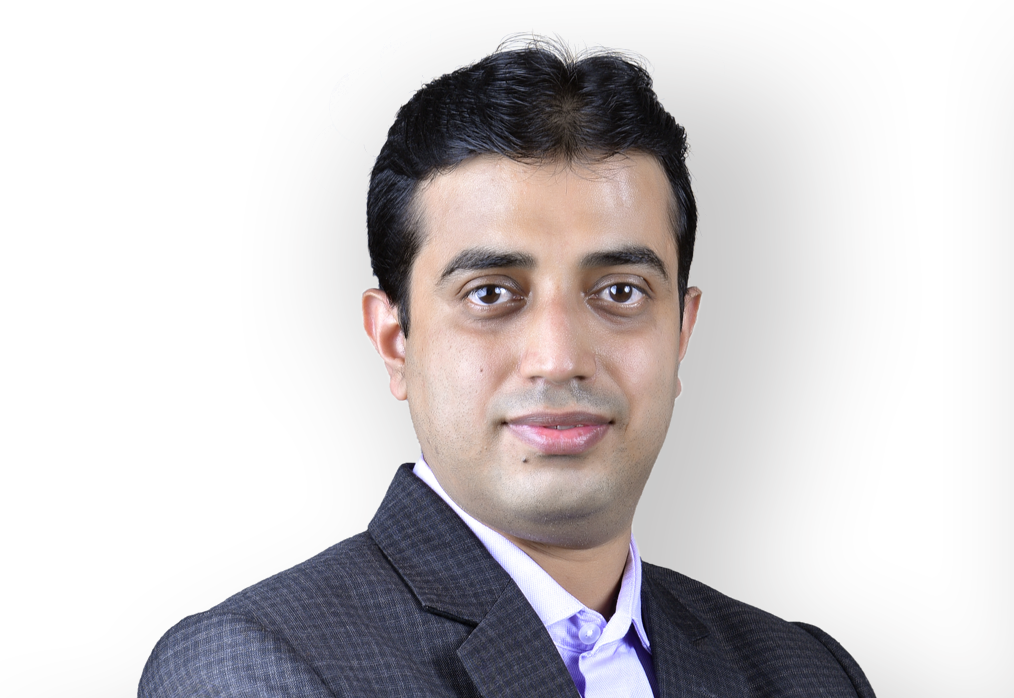 Bhargava has been in practice since 2007. He has extensive experience in private equity and venture capital investment transactions (both domestic and foreign investments), control acquisition transactions, fund formation, debt financing, real estate and general corporate and transaction advisory.
Bhargava has advised both domestic and global funds, financial institutions and promoters across sectors such as technology, healthcare, NBFC, fin-tech and auto components, amongst others.
Bhargava has significant experience in real estate matters, having handled large scale title due diligences and transactions including long term and built to suit leases, conveyancing, joint development, joint venture and business transfers involving real estate.
Having advised several clients on structuring and setting up of venture capital funds and private equity funds, Bhargava has vast experience in fund formation in India. He has also advised funds in raising investment from domestic and foreign institutional investors/sovereign funds.
Bhargava regularly advises clients across a variety of sectors including student housing, technology, fintech, healthcare, on a whole range of issues including corporate governance, transaction structuring, and employment related issues.
Select Experience Statement
Garagepreneurs Internet Private Limited (Slice) – Advised Slice (which is one of the Unicorn in fintech space) on a USD 220 plus million fundraising. The transaction involved both primary investment as well as multiple secondary transactions and involved drafting and negotiation of transaction documents with multiple investors (both existing and new investors).
Smartshift Logistics Solutions Private Limited (Porter) – Advised Porter on a USD 100 million fundraising. The transaction involved drafting and negotiation of transaction documents with multiple investors (both existing and new investors) and other stakeholders.
Accel Partners – Advised Accel Partners in their investments in various India companies including across sectors.
Alpha Wave Incubation: Advised Alpha Wave Incubation in their investments in several companies in the field of technology and e-commerce.
Read More+
Mass Mutual Ventures: Advised Mass Mutual Ventures in their investment and follow on investments in multiple companies in the field of technology (including edtech) and services.
AGS Health: Advised AGS Health in its acquisition of BPO business of Avility group.
Jungle Ventures – Advised Jungle Ventures in relation to its investment in Walko Foods.
Avataar Ventures – Advised Avataar Ventgures in its investment into Healthplix Technologies, Chalo Mobility and Capillary Technologies Pvt Ltd.
Ather Energy Private Limited – Advised Ather Energy Private Limited in its series E1 fund raising.
Aseem Infrastructure Private Limited – Advised Aseem Infrastructure Private Limited in its fund raising from large Japanese origin financial institution.
Winter Capital – Advised Winter Capital in multiple investments and follow on investments in India;
Asia Impact Investment– Advised Asia Impact Investment in USD 60 million investment round in agri tech firm Arya.ag and investment and secondary share purchase in a financial services entity.
Amansa Capital– Advised Amansa in the Series E investment of USD 125 million in Fintech Blue Solutions Private Limited.
Ideaspring Capital – Advising Ideaspring Capital regularly in their several investments in India across R&D, IoT and technology sectors. Also advising Ideaspring Capital in its fund raise from domestic and foreign investors, for its second fund.
Aaruha Technology Fund – Advised Aaruha Technology Fund in their several investments in India across technology and B-B supply / services sectors.
360One (IIFL Wealth) – Advised 360One and funds managed by 360One in their investment of USD 1500 Million into Manipal group entity against issue of listed and unlisted non convertible debentures.
MEMG Family Office – Advising MEMG Family Office (the family offices of Dr Ranjan Pai) in several investments across sectors.
Lightrock (LGT Lightstone/ Aspada) – Advised Lightrock group in their several Indian investments, follow on investments across agri-processing and agri-biz, logistics, education technology, non-banking financial services and fintech.
Good Host Spaces Private Limited (New Door) – Advised Good Host Spaces, India's largest student housing company, in acquisition of student housing facility from Shoolini University, Himachal Pradesh.
SAMHI Hotels Advised SAMHI group in acquisition of Hotel Regenta, Hyderabad from Royal Orchid. The transaction involved due diligence, transfer of hotel undertaking under a business transfer agreement and conveyance of the real estate asset under a conveyance deed.
Manipal Integrated Services – Advised the promoters of Manipal Integrated Services in sale of the SPV – Woodstock Ambience (Bangalore) by way of sale of shares as well as the student housing business Jaipur and Manipal to Good Host Spaces (an SPV of Goldman Sachs) under different business transfer transactions.
Read Less-
Professional Memberships
Education
B.A. LL.B, J.S.S. Law College, University of Mysore