Specific Relief Act 1963 amendment
October 1, 2018

The Specific Relief (Amendment) Act 2018 (the "Amendment Act") was passed by parliament in July 2018 and came into force on 1 October 2018. It makes several significant amendments to the Specific Relief Act 1963 and specifically introduces provisions pertaining to timely completion of infrastructure projects and enforcement of infrastructure contracts, for which purpose special courts will be designated. The Amendment Act also makes provisions for substituted performance of contracts, enforcements of contracts related to trusts and in case of amalgamation of two LLPs and establishes a process and timeline for expeditious disposal of suits.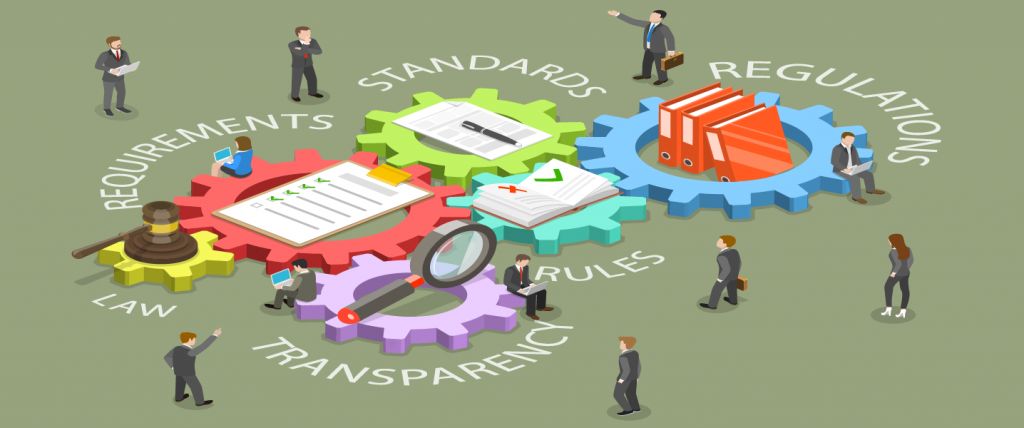 The following are the key amendments:
The wide discretion of courts to grant specific performance under section 14/20 of the 1963 Act has been done away with and the specific performance of a contract has been made a general rule rather than an exception, subject to certain limited grounds;
Specific performance of contracts connected with trusts shall be enforced. (S.11 amended);
Specific performance of a contract may be obtained, when a limited liability partnership has entered into a contract and subsequently becomes amalgamated with another limited liability partnership, from the new limited liability partnership which arises out of the amalgamation. (S. 15 amended);
A new Section 20 provides for substituted performance of contracts, that is, when a contract is broken, the party who suffers would be entitled to get the contract performed by a third party or by his own agency and to recover expenses and costs, including compensation from the party who failed to perform his part of contract. This would be an alternative remedy at the option of the party who suffers the broken contract;
A new section 14A enables the courts to engage experts on specific issues and to secure their attendance, etc.;
A new section 20A for infrastructure project contracts which provides that the court shall not grant injunction in any suit, where it appears to it that granting injunction would cause hindrance or delay in the continuance or completion of the infrastructure project. The Department of Economic Affairs is the nodal agency for specifying various categories of projects and infrastructure sub-sectors, which is provided as Schedule to the Act and the said Department may amend the Schedule relating to any such category or sub-sectors;
A new section 20B provides for Special courts to be designated to try suits in respect of contracts relating to infrastructure projects and to dispose of such suits within a period of twelve months from the date of service of summons to the defendant and also to extend the said period for another six months in aggregate, after recordings reasons therefor;
A new section 20C provides for the expeditious disposal of a suit within a period of twelve months from the date of service of summons to the defendant, which period may be extended for a further period not exceeding six months in aggregate after recording reasons in writing for such extension by the court.
SAM & Co comments
The Amendment Act is a drastic move introducing a transition from compensation oriented jurisprudence to performance oriented jurisprudence. It is expected to promote foreign investment and build investor confidence in the infrastructure sector of India. Public private partnerships have long suffered due to the prolonged delay and cost-overruns in timely execution of infrastructure projects. The Amendment Act is a promising move to ensure timely completion of such contracts, particularly, of infrastructure projects that generally involve hopes and aspirations of the general public. As per the data released by the Economic Survey of India, 2018, more than 52 government infrastructure projects have been stalled due to court injunctions for an average period of 4.3 years. Further, as project costs in such public private partnerships are usually debt financed, delay in completion of project causes cost overruns in the total project cost.
The Special courts dealing exclusively with contracts relating infrastructure projects will inculcate domain knowledge and specialization amongst judges in complex construction and engineering related issues. Interestingly, the jurisdiction of these special courts will be limited only to claims arising under the Act.
The pre-amendment Act laid down certain exceptions to grant of specific performance, which allowed courts to grant specific performance in suits relating to infrastructure projects only exceptionally. These exceptions included cases where the claimant could be compensated in monetary terms; or where the contract ran into minute details which were dependent on the personal qualification of the parties. Consequently, the sole relief in suits relating to infrastructure projects was often compensation, leaving large infrastructure developers and investors without timely remedy and at the mercy of a long winded litigation. Lack of effective specific performance also left individual consumers (often consumers of real estate) helpless. The Amendment Act eliminates the above exceptions such that the Courts are not statutorily bound to refuse specific performance of such contracts. The Amendment Act also permits substituted performance of such contracts by a third party, or aggrieved party's own agency to incentivize continuance of projects.
The pre-amendment Act allowed the Court to exercise discretion in granting or withholding injunction. The Courts ordinarily weigh the balance of convenience in favour of the disputing parties. The Amendment Act limits the power of the Courts to grant injunction, particularly, in cases where it would hinder the completion of any infrastructure project. The Amendment Act also sets out a detailed list of infrastructure sub-sectors for the purposes of this Act broadly covering the following categories: (i) transport; (ii) energy; (iii) water and sanitation; (iv) communication; and (v) social and commercial infrastructure.
The inclusion of provision of a fixed timeline of twelve months within which the Courts must dispose of the suits filed under the provisions of this Act and further extension of this timeline for a period not exceeding 6 months for reasons recorded in writing, even though welcomed by various quarters of the industry, has received mixed reception from members of the legal industry. This is because the Indian legislature has previously introduced a mandatory timeline of 12 months for adjudication of arbitration disputes in 2015, and has proved unrealistic and unattainable in the Indian context.
Although the effective implementation of the Amendment Act may be mired by legal issues such as the fixed timeline for disposal of suits, nonetheless, the Amendment Act is a much-awaited move and is likely to build a strong foreign investor base in India.