India-Japan: Time to seize new opportunities
September 18, 2020

Japan has always been one of the largest investors in Asia, and particularly in India and China. While the historic relationship between India and Japan predates even India's independence by a considerable period, the economic and strategic partnership between the two nations has progressed remarkably over the past years due to the perseverant efforts of both sides. Most memorably, Japan has played a significant role in the development of India's infrastructure by making investments in landmark infrastructure projects such as the Delhi-Mumbai Industrial Corridor, Mumbai Ahmedabad High Speed Rail, Western Dedicated Freight Corridor etc. Collaboration in many other sectors such as manufacturing, production, logistics, etc. have emerged at the forefront of the contemporary partnership between the Japan government and the Government of India (GoI), and their respective companies and investors.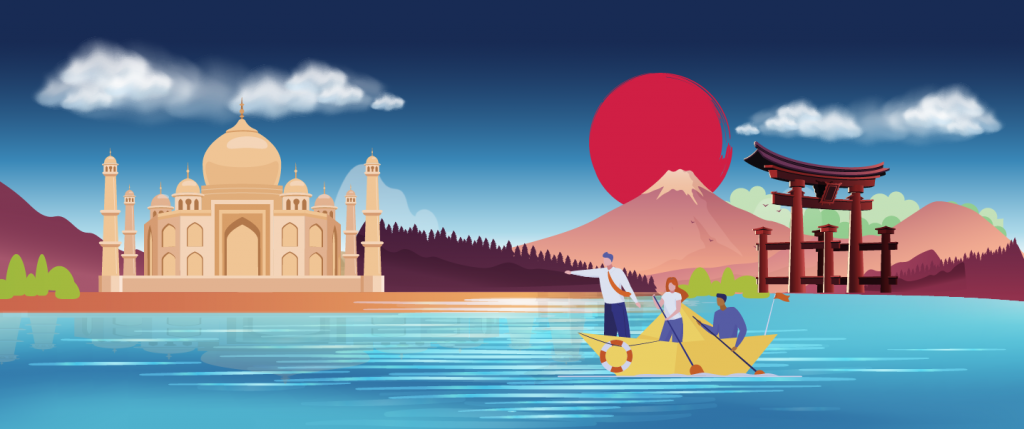 In the wake of the coronavirus pandemic, companies across the globe, including Japanese companies, are considering diversification and de-risking strategies to set up their manufacturing bases and associated value and supply chains in Asian countries other than China. Japan's announcement of the stimulus package for Japanese companies to de-risk their supply chains and diversify their operations has provided a much needed impetus to Japanese companies to move part of their bases to countries such as India, Vietnam, Thailand, Indonesia, Malaysia and Myanmar. A survey of Japanese manufacturers with overseas subsidiaries, conducted by the Japan Bank for International Cooperation (JBIC) ranked India as the most desirable place to do business in long and medium term, i.e., in the next 3 to 10 years. The GoI has taken a plethora of steps to woo Japanese firms to India. The technological and economic prowess of Japan coupled with India's established strengths in manufacturing, software, technology and related essential skill sets could further strengthen the ties between the nations and may lead to a paradigm shift in the supply chains across the globe.
We have attempted to provide, in this report, a brief framework of the existing structural relationship between India and Japan, and to set out information we feel may be relevant for incoming investors and other stakeholders to analyse the viability of India's ecosystem for their needs. Chapter I of this Report provides an overview of Japan's investment pattern, specifically in Asian countries. Chapter II of this Report outlines Japan's investment relations with India over    the past few years and briefly discusses the initiatives taken by the Japanese government and the GoI in this regard. It also identifies the potential sectors and the capabilities of various states in India, which Japanese investors may consider prior to investing in Indian companies and start-ups. Infrastructure, railways, food processing, defence, electric vehicles (EVs), pharmaceuticals, amongst others, have emerged as exciting areas for investors.
Chapter III of the Report touches upon Japan's investment relations with China and the reasons for Japanese companies considering diversification of their manufacturing and production to other Asian countries. China's increasing labour costs, trade relationship with the USA and its transformation from being the world's factory primarily exporting products to a service-driven economy has played a major role in this regard. The stimulus package provided by the Japanese government may help Japanese investors expand their production facilities into other countries, depending on multiple factors such as existence of trade agreements between the target economy and potential market countries; costs of production, ease of compliances, etc.
Contributed by: Rudra Kumar Pandey, Partner; Srinivas Anirudh, Principal Associate; Sanyukta Sowani, Associate; Richa Vatsa, Associate.
Disclaimer
This is intended for general information purposes only. The views and opinions expressed in this article are those of the author/authors and does not necessarily reflect the views of the firm.